The Diversified technique — also called "Manual Adjusting Technique" — is the most common form of Chiropractic Care administered in practices throughout the world. Quite literally a "hands on" approach, the Diversified Technique requires Dr. Rhonda to apply gentle pressure to misaligned areas of the body using hands, palms, elbows or other forms as appropriate.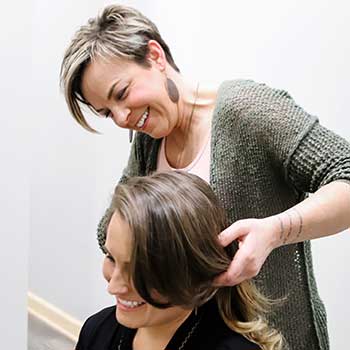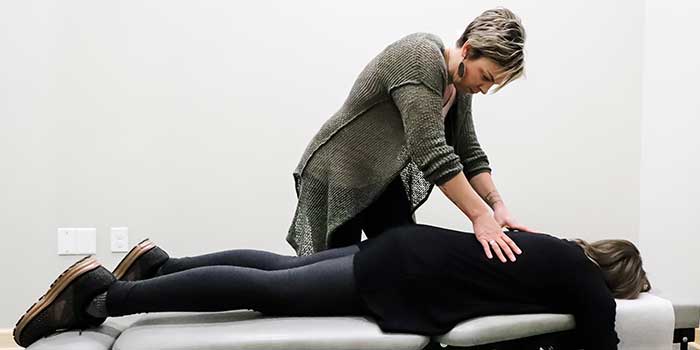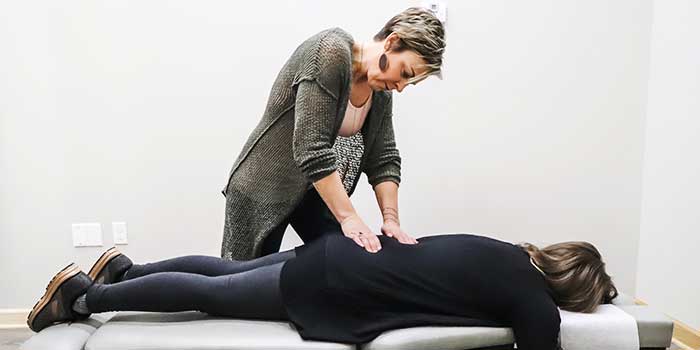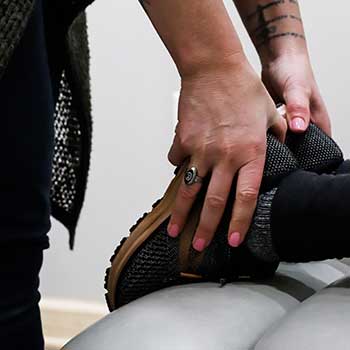 Our Diversified Adjusting technique is gentle and low pressure in Dr. Rhonda's hands. Adjustments are made to correct subluxations, which are misalignments of the spine. Our patients most often leave their appointment feeling less tension, better energy and reduced discomfort thanks to the healing power that manual adjustment care can offer.
How Does the Diversified Adjusting Technique Work?
Diversified adjusting techniques are referred to as "Diversified" for good reason. Namely, they encompass a wide range of chiropractic disciplines all concerned with correcting misalignment and relieving excess tension.
Most manual adjusting occurs through high-velocity, low amplitude thrusts that quickly, but gently restore alignment without the use of extreme pressure or discomfort. Through different adjustment positions, we adjust problematic subluxations to strategically realign these areas of your spine.
Common methods of applying pressure include:
Using both palms separately to apply strategic, stabilizing pressure along a plane

Using both palms with hands clasped together to apply localized pressure at a singular point

Using the entire forearm to distribute pressure evenly along a set

Grasping an element of the skeletal structure and applying opposing pressure to the other side to supply the needed torsion

Using fingers and thumbs to apply minute areas of strategic pressure
Use of Our Technique
The Diversified technique is the most commonly practiced form of chiropractic care because of its reliability and decades of refinement. Dr. Rhonda can perform adjustments by sensing feedback in the body needed to apply corrections in response to individual physiologies.
Chiropractic care through manual adjustments most often involves the use of sophisticated measuring and imaging so as to determine the exact nature of subluxations. By following changes in the body seen through our state-of-the-art technology and patient history, the team at E320 Chiropractic can strategically coordinate care to deliver measurable, sustained positive outcomes across a wide range of patient needs.
The Webster Technique is a specific chiropractic analysis & adjustment that reduces nervous system stress, balances pelvic muscles and ligaments and optimizes the mother's pelvic function in pregnancy and birth. 
As defined by the International Chiropractic Pediatric Association (ICPA), the Webster Technique is a specific chiropractic analysis and adjustment that reduces interference to the nervous system, balances out pelvic muscles and ligaments which in turn removes torsion to the uterus, reducing the potential for intra-uterine constraint and allows the baby to get into the best possible position for birth.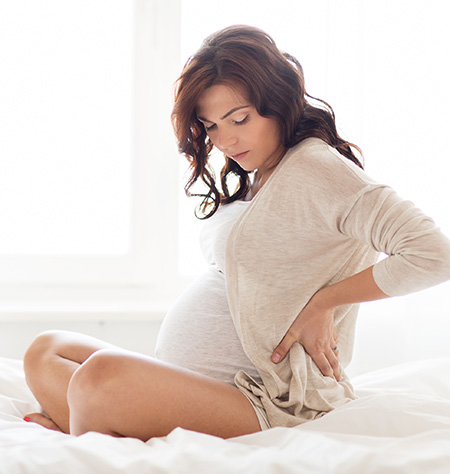 Get Chiropractic Care Through Diversified Adjustment at E320 Chiropractic
Dr. Rhonda K. Lisowe has a high level of knowledge and experience in providing chiropractic care for people of all ages. She can restore your body's natural ability to stimulate nervous activity that can contribute to enhanced wellness, healing abilities and more energy. Join us today by booking an appointment and make E320 Chiropractic your Anderson chiropractor.