What to Expect on Your First Visit
It's not uncommon for first-time visitors to a chiropractor to be nervous. Learn what to expect the first time you visit Dr. Rhonda K. Lisowe at E320 Chiropractic and find out what you need to do to make your first visit an exceptional experience.
Complete New Patient Forms
Before coming in for your first chiropractic appointment, it's important that you complete our new patient forms. These can be downloaded from our website or completed in the office. The information you provide gives us an insight into your health and medical history before we begin, which enables us to better create a customized plan of action for you.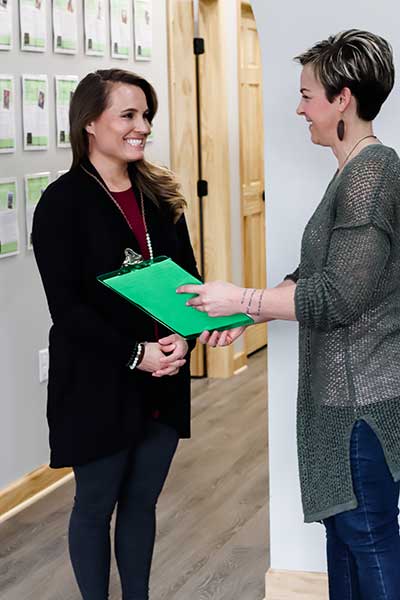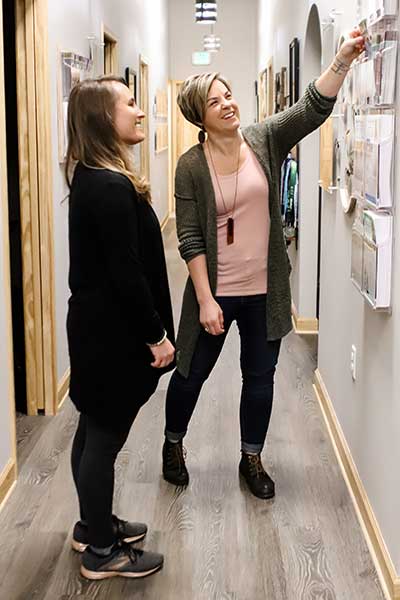 Getting to Know Our Space
When you arrive for your initial visit, you will be warmly greeted by one of our team members and given a full tour of the offices. We are passionate about making sure every person feels welcomed and comfortable in the office. We will also educate you about the process of chiropractic care, explain the history and the techniques we apply and explain how spinal adjustments can improve your ongoing health.
On the tour, we'll show you the diagnostic imaging areas, the adjustment rooms and even the restrooms. During this tour, you're encouraged to ask any questions you might have, whether about chiropractic in general or about Dr. Rhonda and the facility and techniques we use.
Initial Consultation
Following the tour, you'll sit down with a health care professional to discuss your needs. During the consultation, you'll discuss your goals, any concerns you might have and your pains and other symptoms. We'll also go over your new member paperwork and discuss your health history at this time.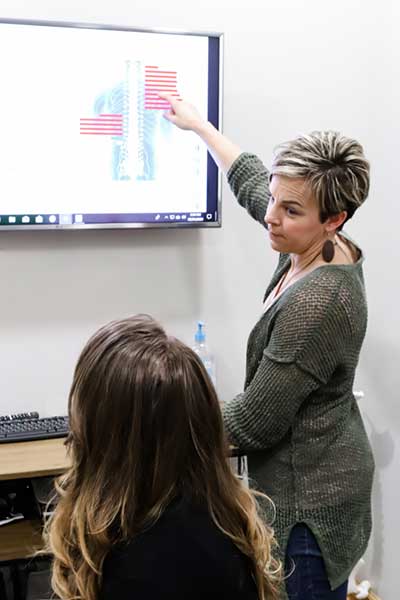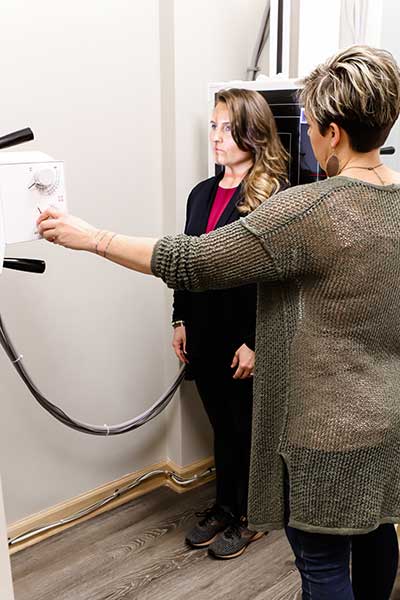 Initial Exam and Digital Imaging
Following the consultation, you'll receive a complete physical exam to check your spine, nervous system and muscles. During this exam, we'll use advanced technology to give you as detailed an overview of your nervous system function as possible. During this exam, some people may require diagnostic imaging. If imaging is indicated for you, our diagnostic and digital imaging services will offer a more detailed view of your skeletal system to help identify any abnormalities.
Creating an Individual Chiropractic Care Plan
Next, we'll schedule you for a follow-up visit. When you come back in, Dr. Rhonda will discuss the findings of your exam and assessment and will provide a custom plan of action that's individualized to your specific needs. This plan will be designed to address your health concerns and improve your health through the most current chiropractic methods.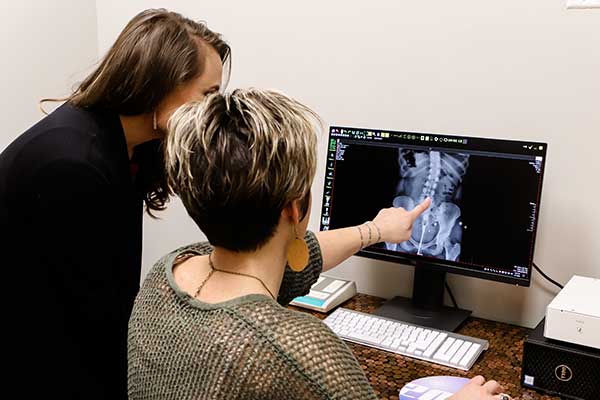 At E320 Chiropractic, we're here to act as your guides on the road to better health. We are passionate and driven to provide hope and healing to our community, and we are grateful to have the opportunity to offer you this roadmap. We look forward to partnering with you on your journey to better health. Contact E320 Chiropractic for more information or to schedule your appointment today.